Outstanding Customer Service
After hours of rigorous travel, relax in one of
our chauffeur driven private Cadillac Escalades
and enjoy the complimentary beverages and
snacks, watch a movie on our duel screen DVD
player, listen to XM radio, or just enjoy the view.
Whatever your needs are, SILENT PARTNER
LIMOUSINES' Staff


is committed to
exceeding your
expectations with
a committment to customer service.
Our impeccable
attention to detail
truly sets Silent
Partner apart from
all the others.
Chosen and Entrusted
SILENT PARTNER LIMOUSINES
is the chosen and exclusive ground
transportation provider to the world
renowned STEADMAN CLINIC,
STEADMAN-PHILIPPON RESEARCH INSTITUTE and HERE TO HELP
OF VAIL, a distinction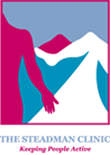 earned by providing
the finest service
available. We are
honored to have
been chosen and
entrusted with the
safe transport of
the STEADMAN
CLINIC'S patients,
doctors and staff.
Experience That Shows
At Silent Partner, we pride ourselves on relieving the stress of travel. Our drivers always arrive 15 minutes prior to pick
up times. Our drivers have impeccable
driving histories and extensive mountain
driving experience. All Silent Partner
vehicles are ALL-WHEEL DRIVE, with
winter snow tires,


and are meticulously
maintained. The Silent
Partner staff monitors
road and weather
conditions 24 hours a
day, as well as flight
status and airport
information. We worry,
so you don't have to.